CORROSION PROTECTION
MARIMPRESS ICCP
FIGHT CORROSION
The MARIMPRESS ICCP impressed current cathodic protection system compensates the electric potential difference of the hull (the optimal value of which is + 220 mV with respect to a zinc reference cell), an imbalance in which causes corrosion, impressing a direct current on the hull through an electric panel that fights the redox reactions that lead to corrosion.
The system offers efficient and long-lasting protection of the hull of any type of ship against the corrosion caused by permanent submersion in sea water. MARIMPRESS ICCP offers all-round protection of the ship's hull and helm. All submerged metal parts of the ship are efficiently protected by our MARIMPRESS ICCP system, even when passive protection of the hull coating is inefficient as it is old or damaged.
The MARIMPRESS ICCP system offers numerous additional benefits compared with sacrificial anodes, as it is cheaper and designed to operate over the long term without any preventive maintenance. The system is completely automatic, as it is managed by a microcontroller.
The main components of the system are:
electric panel in the engine room
zinc reference cells installed on the hull
titanium anodes installed on the hull and surrounded by a dielectric screen for optimal distribution of the impressed current
Together with the titanium anodes coated in MMO (Mixed Metal Oxides) and the reference cells, the MARIMPRESS ICCP power supply unit guarantees the correct degree of protection against/mitigation of corrosion even when the salinity and temperature of the sea water vary over a wide range, since the system adapts rapidly to the conditions present and continues to offer optimal protection.
The systems can be designed and constructed, on customer request, in compliance with Standard IEC 60079.
THE ADVANTAGES OF OUR PRODUCTS
GREEN CHEMISTRY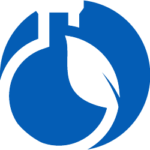 NO CORROSION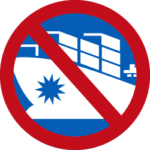 ECONOMIC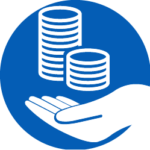 LONG LASTING ANODE