ELECTROCHLORINATION
ECP-ECOLCELL® SW
FIGHT MARINE FOULING
ECO-FRIENDLY
GIVE POTABLE WATER TO PEOPLE AND PREVENT FOULING
MAINTAIN CLEAN FIRE-FIGHTING SYSTEM
The ECOLCELL® SW systems are designed in accordance with precise technical specifications as an ideal solution for control of marine biofouling in offshore and onshore installations. They are the most efficient and eco-friendly method for preventing growth of the marine biofouling that damages the sea water circuits in an offshore and onshore system.
ACG designs, manufactures and supplies custom sea water electrochlorination systems for a wide range of applications.
The ECOLCELL® SW sea water electrochlorination system is formed of various components, such as electrolysers, transformers/rectifiers, booster and dosing pumps, process tanks and pipes. The system produces sodium hypochlorite on site with a free chlorine concentration between 1500 and 2000 ppm, which is injected directly into the sea water circuit.
ACG can supply electrolysis cells with MMO [Mixed Metal Oxides] coated titanium anodes and cathodes of the type:
PPE (Parallel Plate Electrodes]
CTE (Concentric Tubular Electrodes) It can be installed on offshore OIL&GAS units:
Fixed platforms
Compliant towers
Semi-submersible platform
Jack-up drilling rigs
Drillship
Spar platforms
Normally unmanned installations (NUI)
FPSO, FSO, LNG and FLRSU
and on onshore installations:
Fertiliser plants – Process water
Desalination plants – Sea water intakes
Electric power stations – Water condensers
Electric power stations – Cooling towers
Refineries – Process water
Petrochemical plants – Process water
The ECOLCELL® SW electrochlorination system can be installed in areas classified in accordance with IEC60079.
The ECOLCELL® SW systems can be supplied on skids, in a 40′ ISO Hi-Cube container or in a shelter.
THE ADVANTAGES OF OUR PRODUCTS
POTABLE WATER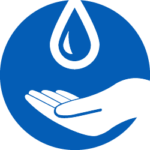 FUNCTIONALITY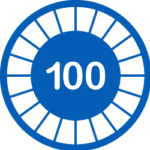 CLEAN PIPEWORK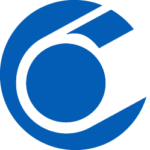 ENERGY SAVING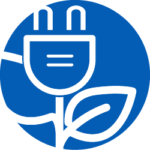 ECO-FRIENDLY