ELECTROCHLORINATION
ECOLCELL®
FIGHT MARINE FOULING
ECO-FRIENDLY
ECOLCELL® R is an MGPS that produces sodium hypochlorite from sea water as a biocide, transforming the sodium chloride (NaCl) it contains into sodium hypochlorite (NaOCl) through electrolysis.
The electrolytic process is obtained by passing sea water through a cell containing two electrodes (anode and cathode), which are energised with a low voltage DC and an elevated current (Amp). The titanium anodes are coated in MMO (mixed metal oxide).
The solution is an extremely efficient anti-fouling agent that oxidises all the micro and macro organisms present in sea water. It is injected into the sea water intakes and dispersed inside the cooling circuits. The presence of residual free chlorine in the sea water intakes (0.1-0.3 ppm) confirms that the anti-fouling treatment has been effective, since the chlorine present in the solution has oxidised the marine organisms and thus reduced its concentration. The residual concentration of chlorine (so-called residual chlorine) meets current regulations on discharging of sodium hypochlorite into the sea.
The system is formed of three main elements:
Electrolysis unit – normally installed in the engine room
Electric panel – installed near the electrolysis unit
Chlorine injection points – positioned on the sea intakes and connected to the electrolysis unit through pipes and control valves.
The basic-standard version of the ECOLCELL® R system has a 2/3-position switch that allows choice between a high, medium and low level of sodium hypochlorite production. The "high" production is used during navigation when the flow of sea water to be treated is high. The "medium" production method is used when not all the auxiliary equipment is operating. The "low" production is used in port.
On customer request, the ECOLCELL® R system can be automated through pneumatic or motorised valves that regulate production of sodium hypochlorite according to the actual flow rate of the pumps or the sea water intakes in operation, receiving the signals they send and transmitting them to a PLC inside the electric panel.
Dry-docking is not necessary for replacement of the electrolytic cells. This operation can be performed when the ship is floating or at sea.
THE ADVANTAGES OF OUR PRODUCTS
NO MACRO FOULING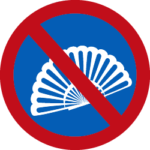 NO MICRO FOULING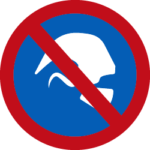 CLEAN PIPEWORK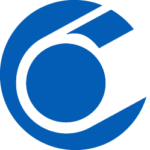 ENERGY SAVING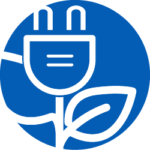 ECO-FRIENDLY