ELECTROCHLORINATION
ECOLBRINE®DESK
FIGHT MARINE FOULING
ECO-FRIENDLY
On 28 July, 2010, through resolution 64/292 1, the United Nations General Assembly explicitly recognized the human right to water and sanitation and acknowledged that clean drinking water and sanitation are essential to the realisation of all human rights. The Resolution calls upon States and international organisations to provide financial resources, help capacity-building and technology transfer to help countries, in particular developing countries, to provide safe, clean, accessible and affordable drinking water and sanitation for all. Azienda Chimica Genovese has developed water disinfection systems to supply safe, clean, accessible and affordable water and sanitation for all countries, particularly developing countries.
The research & development sector of Azienda Chimica Genovese was tasked with creating a system based on production of sodium hypochlorite on site, through an electrolysis process using brine.
The result was the ECOLBRINE® FR Mini Desk system, which can transform the volumes of water needed for a rural village with around 200 to 4,000 inhabitants into drinking water, with estimated average use per capita of 150 litres of water per day. Chlorination is one of the most efficient and affordable methods of disinfecting water and also any other potentially pathogenic environment (hospitals, stables, latrines, etc.).
The design guidelines are based on the five key points laid down by the World Health Organisation, according to which water treated by the ECOLBRINE® FR Mini Desk system must be:
Sufficient
Safe
Acceptable
Physically accessible
Affordable
THE ADVANTAGES OF OUR PRODUCTS
POTABLE WATER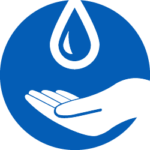 ENERGY SAVING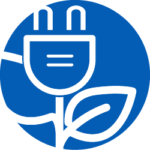 GREEN CHEMISTRY