ELECTROCHLORINATION
MINIECOLCELL
FIGHT MARINE FOULING
ECO-FRIENDLY
The impact of sewage on the marine environment is a serious problem. Sea water may also be polluted with pathogenic agents, nutrients, detergents, pesticides and heavy metals. The environmental and health risks can be very high in certain circumstances. Sewage that has not been correctly treated on board can damage the ecosystem. The IMO and the MEPC have laid down guidelines to follow to protect the marine environment against indiscriminate discharging of sewage.
Chlorination of the sewage treatment plant allows the sewage to be disinfected and deodorised through use of a concentrated NaOCl solution obtained through electrolysis of sea water, before it is discharged into the marine environment.
The main components of the MINIECOLCELL system are:
A complete command and control panel needed to convert the energy available on board into energy suitable for electrolysis and to manage the system automatisms via PLC
A chlorine production unit complete with electrolysis cells, production tank, valves and control instruments
Special piping for transfer of the concentrated NaOCl solution from the production tank to the sewage treatment plant (dosing tank)
The MINIECOLCELL system is particularly suitable for marine applications, as there is no need to store any chemical substance on board. The active substance is produced directly on site from the sea water, in the quantity actually needed, and used immediately.
THE ADVANTAGES OF OUR PRODUCTS
ECO-FRIENDLY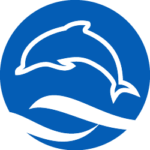 GREEN CHEMISTRY